Macey X Blaster
Born: Aug 12, 2001

There are four babies in this litter of BEW sports. BEW Sports are bunnies that have one gene for blue eyed white. They often have white makings and sometimes have blue eyes or blue and brown mottled eyes.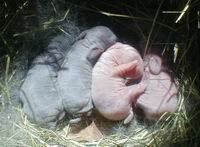 Here they are as newborns.
One Day Old
At a day old they are starting to get some color and look different from each other.
Two Days Old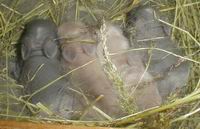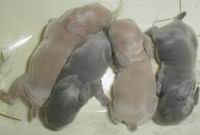 Boy have their colors changed! The babies are only 3 days old but you would hardly believe they are the same babies in the first picture. We think the two lighter ones will be Sable Points.
Three Days Old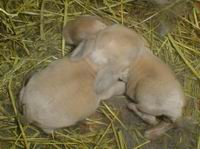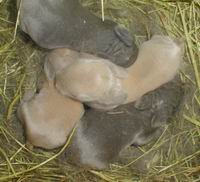 The colors are even more different today. The light babies are looking more and more fawn. The darker babies are going to be some form of blue it appears. It will however be a few days to weeks more before we are certain of their colors.
Four days old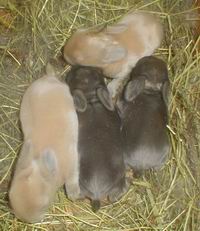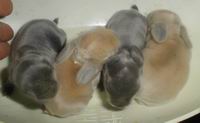 The light ones get prettier and prettier. What looks like white spots on the babies is from the flash of my camera.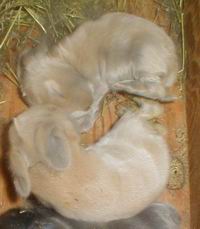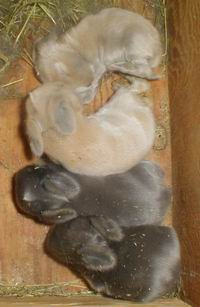 The babies at 6 days old.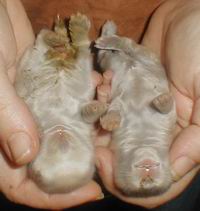 Here are pictures of my little light ones showing off their bellies and their backs.