Lilac? Pointed White
Holland Lop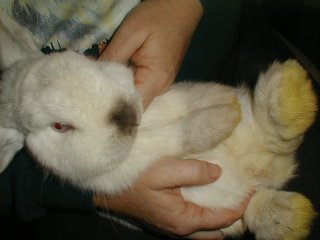 Poor Mercedes she is quite put out with me but this was the best way to show her color off. This picture was taken at 3 days shy of 6 months of age. She has been living outside during our cold Wyoming winter. Her ears while not clearly visible in this photo are the same tone and shade as her feet. Her tail also matches her feet Her nose smut looks dark but as you can see below it is not that dark except directly on top of her nose.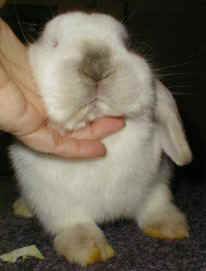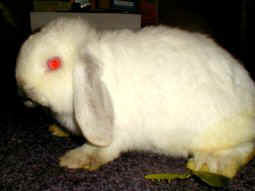 I have spoken to a Himalayan breeder and she thinks Mercedes may be a lilac pointed white!
More shots of Mercedes showing off her lilac? ears and legs.
.

Mercedes January 3, 2001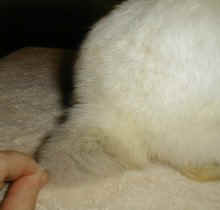 Mercedes is all grown up. Her color is still coming in and she is looking more and more like a lilac pointed white. The tail shots shows that the top AND bottom of her tail is colored like her ears and legs.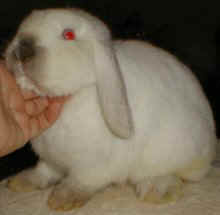 I had trouble getting a good shot of the color on her hind legs but you can see it in this picture of her.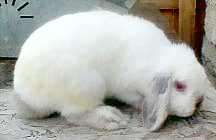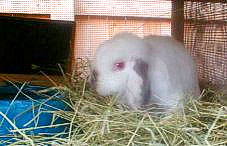 More pictures these taken in Spring of 2001 show her is her final molt out. Her dark nose smut is molting out to a light lilac that matches the rest of her colors.
Her color seems to have taken forever to come in but isn't she going to be lovely? lovely?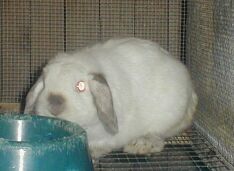 Even Though taken at night this photo clearly shows the lightening of Mercedes nose marking.