8 Weeks old
ready for new homes
Monet and Onyx are visiting friends so are not included yet. I will take pictures when they get home, that is if my friend does not decide to keep them.
Jasper
Jasper is looking good and she already has a home. I think she is a lovely tort.
Picasso
Picasso is adorable and a high quality Holland Lop baby. I have a couple of friends who want him for their show rabbit
| | | |
| --- | --- | --- |
| | Picasso showing off some of his better points. | |
Onyx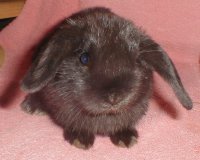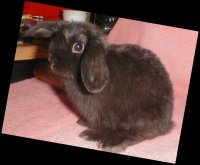 Despite her appearance Onyx is not a black she is a self chin/seal.
Monet
| | | |
| --- | --- | --- |
| | Monet is our lovely broken blue. She is a very pretty shade of dark blue which is hard to get to show up in a photograph. | |